Dear Valued Customer:
As the Chief Executive Officer of Medicine Mama's Apothecary, I want to personally thank you for using our
products and welcome you to the Medicine Mama family. All of our products are handcrafted using only the highest quality certified organic ingredients to provide moisture, soothing, nourishment, and revitalization to your all important and precious skin from head to toe. Even those of you who know and love our products, may not know about our secret ingredient, Melexylem.™ Pronounced (Mel-e-z-eye-lem), Melexylem™ is our proprietary blend of nutrient-rich hive ingredients direct from the honeybee; a super-concentrated substance, it is far more than the sum of its parts. In a unique and rigorously controlled 28-day process, pure honey and propolis are combined to create the magic that is the basis for the high enzymatic action which provides heightened prebiotic, antioxidant, and anti inflammatory
benefits to all our products.
On a personal note, I have been involved with the company for nearly ten years and continue to use our full line of products on a daily basis as part of my "healthy-self" routine. I so believe in the benefits of this product line, that when the opportunity arose to become CEO of MMA earlier this year, I was excited and delighted to be able to step into the role. As a practicing Radiation Oncologist, I had seen first-hand just how profoundly severe skin reactions and other underlying skin conditions truly affected people's quality of life. To have the opportunity to share this genuinely amazing product line with my patients, my family and friends, and with you, our valued customers, is a pleasure and an honor.
As early pioneers in the bee-based skin health movement, we have been offering our Sweet Bee Magic products for over 30 years. With at least 20 documented uses as a multi-purpose skin balm (and we welcome any additional that you may discover!!), we have become the go-to medicine cabinet skincare staple for the whole family!
Our Vmagic line was introduced in 2011 to fill the growing need and demand for a product for the most intimate and delicate skin. It turns out that fully one in four women across a variety of age groups have experienced skin discomfort in the vulva area at some point in their life. Clinically tested and doctor recommended, Vmagic is a 100% natural feminine care brand that harnesses active organic ingredients to help replenish moisture, balance pH, and rejuvenate intimate skin, providing instant comfort and relief as needed throughout the day. Women of all ages tell us how the Vmagic line of products has changed their lives and how committed they are to incorporating this bit of magic into their own daily healthy living routines.
In closing, thank you again for bee-ing a part of the Medicine Mama Family. We take pride in our products and hope that you enjoy them as much as do we!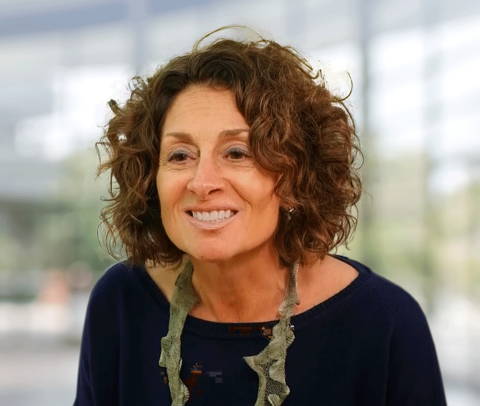 Clare Bertucio, M.D.
Chief Executive Officer